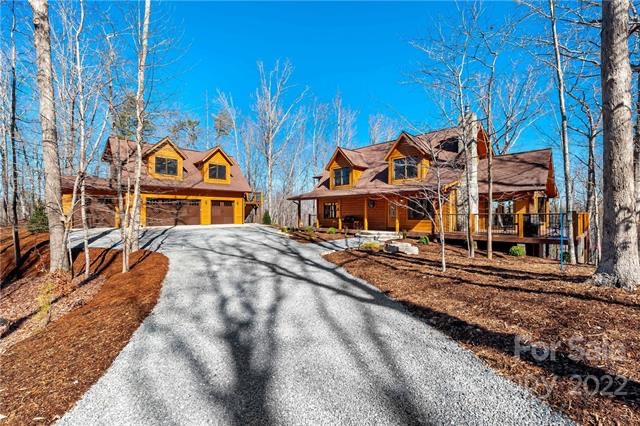 Dave L.
There are some different options to sell your properties in today's market. Having bought and sold numerous properties in the past, I was familiar with the process and knew what to expect. I also knew what not to do. Not having professional guidance to lean on would have been a big mistake. PRELISTING From day one, Tami provided excellent advise and provided the best services that I have ever experienced. Tami has assembled a top notch team to assist in the sale of the property. The photographers, the house inspector, and her support staff in her office are all at the top of their games. LISTING Tami listed the house at a price that was higher than I would have set if I had not spoke with her prior to listing the house. After the listing went live I was shocked to see that my property was getting so many more Views and Saves on Zillow and Realtor.com than other listings. My property had more Views and Saves after being listed for 3 days than other properties in my community that had been on the market for over 200 days. Not sure how she did that! Her Marketing Works! UNDER CONTRACT! We had 3 showings in the first 3 days of the Listing going live. All 3 showings were followed up with 3 offers. And all offers were substantially over our asking price! We accepted one of these offers and changed the status to Under Contract. It was so nice to not have to go through an Open House. DUE DILIGENCE Tami had recommended that we hire a house inspector to inspect the property prior to listing the house. He found 3 small items that should be addressed prior to listing the house. All 3 items were resolved prior to listing the property. The buyers ordered every inspection that could be performed during their Due Diligence Period. Whole House, termite, radon, sewer, and water testing were all performed. Since we had inspected the house prior to listing, I had no action items to address during this period. SO nice not to have to do a last minute scramble to address the buyers concerns. CLOSING: Money in the Bank! Like everything else in this process, the closing happened without stress or last minute scrambles. SUMMARY Even though I had owned a real estate company, bought and sold many properties, and very familiar with the process, I would have not gotten these results unless I had Tami's help. There are a lot of moving parts to selling a property. Don't think you can do it by yourself. Also don't think that you might get better results from a larger RE company from out of town. You need an experienced person with local knowledge and a strong team and support staff to get the results you're looking for. Tami Newman from ERA Mountain View Properties is this person to represent you and your property.
Keith J.
Tami Newman is THE BEST! This was our first experience selling a home and we were not sure what to expect, we relied heavily on Tami's guidance, experience, and advise and could not be happier with our decision to have her represent us. Tami Newman is very knowledgeable, professional, personable, and gets things done, everything you want in an agent. We received multiple offers almost immediately after listing with her and feel very fortunate to have had her in our corner for the sale of our home. I HIGHLY recommend Tami Newman for any of your real estate needs.
Jimmy and Pamela L.
Tami Newman is true excellence .Professionalism at its best. So pleased to have had Tami work with us.
John and Julia K.
My ex-wife and I had been trying for five years to sell our property in the Grandview Peaks Subdivision. We have used three previous real estate firms with no success. Then we found Tami Newman with ERA Mountain View. Tami got the exposure our property needed and was able to get us a contract that we agreed on that came close to our asking price. I cannot say enough good things about Tami's professionalism and follow thru on commitments that she made to us. I would highly recommend Tami for any homeowners looking at purchasing or selling land or homes in the Grandview Peaks Subdivision.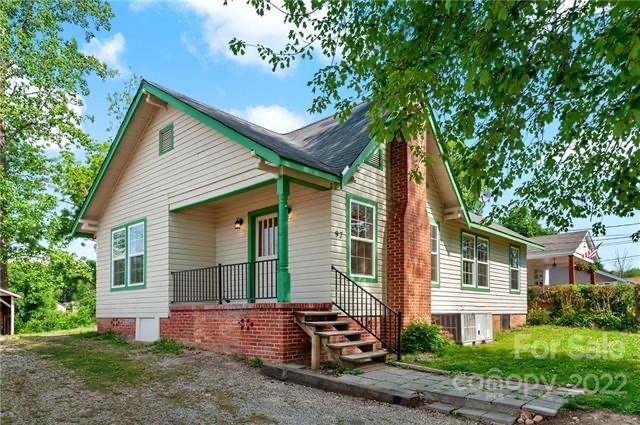 Jo and Tom M.
Tami did an amazing job as our realtor! This is the second time we have worked with her and she always goes above and beyond. She got us a great price on our house, guided us through multiple offers, and was always responsive to our needs. Tami is knowledgeable about the local market and is willing to take time to talk things through. Her photographers took amazing pics and were very prompt. Our lawyer was overbooked and unable to provide a fast closing, Tami made sure we had a reputable attorney and we were more than pleased with their service. We highly recommend Tami to anyone who is in the market.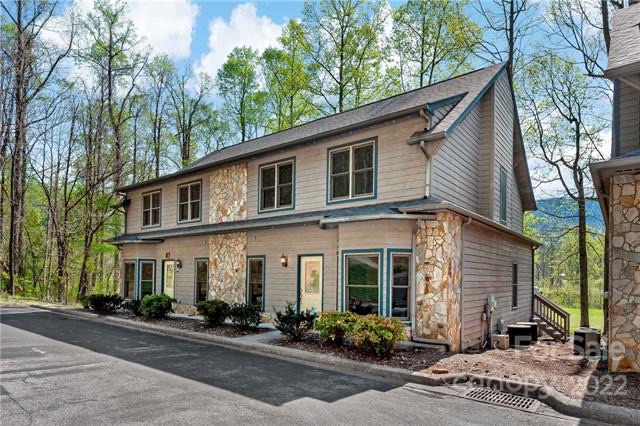 Mary B.
We were so blessed to have Tami Newman recommended to us as we wanted to sell our townhouse in Marion. She was very professional and we immediately felt good about her knowledge of the area and what to expect. Tami set it up for a photographer to come and take pictures for the listing. The place was listed for sale on Friday, April 16th, and, we had a contact for a sale the next day, April 17. We were amazed and Tami helped us through the process of signing our acceptance of the offer. She has been attentive, gracious with her time and very patient with our calls and questions. Tami has been unbelievably easy to work with. She even had someone to come do a final cleaning for us. We could not have been more pleased with all her help. Though selling our place in Marion is bittersweet, it was made so much better because of Tami. If we ever find ourselves wanting to be back in the mountains, Tami will be our first call. We will highly recommend her for anyone we know wanting property or a home there. We are so happy for the outcome and equally as happy to have met and worked with Tami.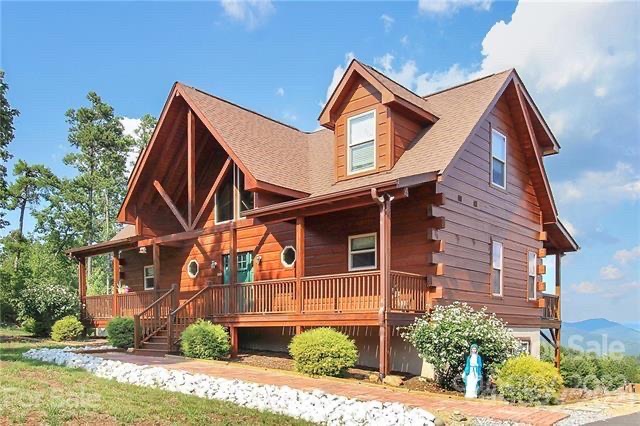 Lance W.
Tami was wonderful to work with, extremely knowledgeable about the area and very professional. We look forward to working with her in the future again.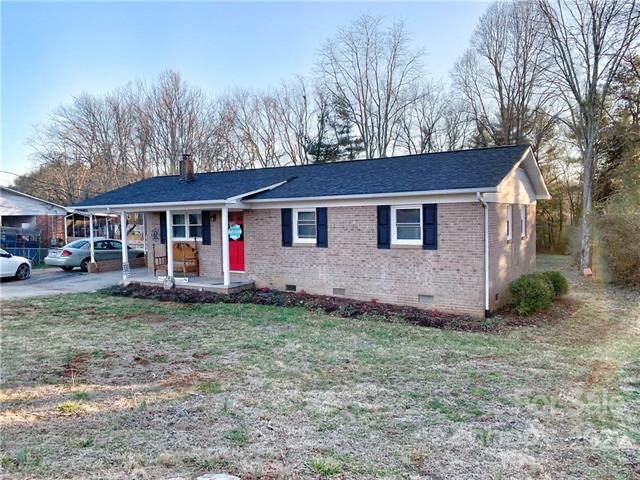 Rachel S.
Such a sweet motherly realtor! She was super helpful and was happy to answer any questions I had!
Mary P - Grandview Peaks
Tami is a great Realtor! I live two hours away from my property and we were able to do all the paperwork by email up until the closing. I have used other Realtors over several years but they were not able to sell my property. Tami came through in short order. I got a good price and am very satisfied with my dealings with Tami. I wholeheartedly recommend Tami.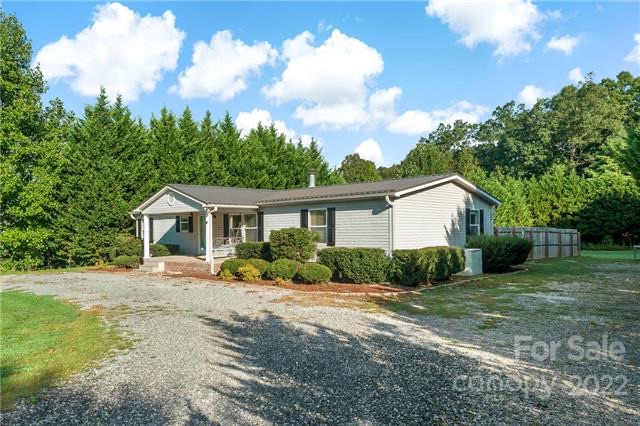 Beth E.
I was relocating from Florida to N.C. and had to do almost everything on line. After some research I picked Tami and feel very lucky that I chose her to find the perfect home for my retirement. She was very easy and fun to work with. I highly recommend her for anyone looking for an honest, reliable and hard working realtor.
Todd and Sandi S.
Tami is the BEST Real Estate..She helped us buy this beautiful home and also sell it four years later...we became friends on that porch swing and have been friends ever since. When we had trouble with the closing lawyer, Tami and her team went above and beyond the call of duty to rectify the situation. We will miss you Tami!! Keep up your hard work!
Jan M.
Tami was always prompt, professional and accommodating. I purchased my NC home while living in Fla. Everything went smoothly and worked out well. I would definitely recommend Tami to anyone buying a home.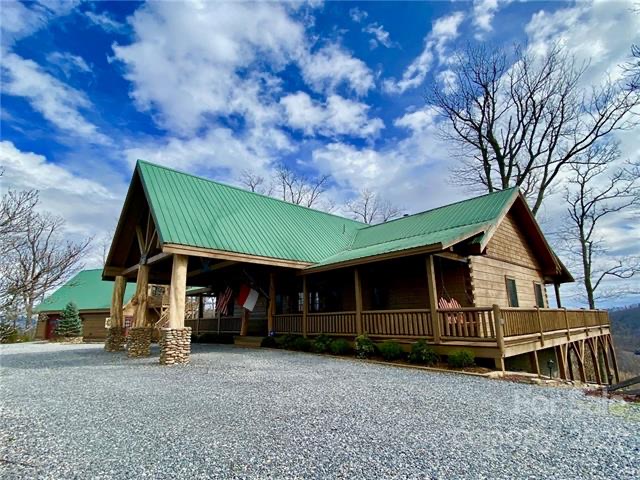 Buck and Margaret W. - Grandview Peaks
For starters, five stars are not enough. This smart, energetic professional put together a superb marking plan for our home. The price point meant that, more than likely, the buyer would be from out of town. She understood that and targeted her marketing with precision. If economic uncertainty were not enough to make the sale a challenge, she did it despite COVID 19 restrictions. You want to sell your home, give her a shot. She will not disappoint!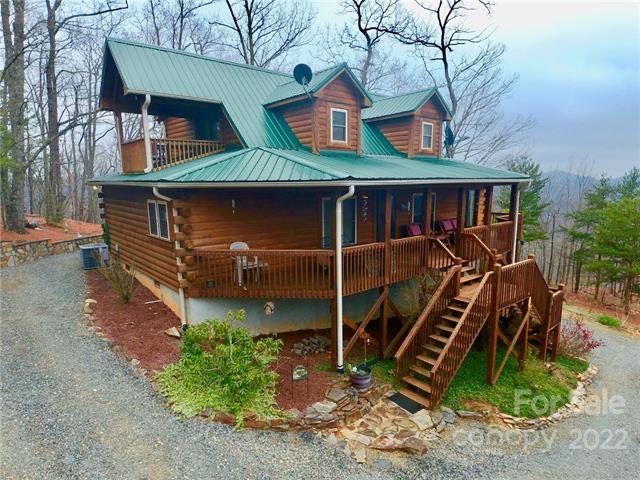 Joe S.
Tami is a wonderful lady and realtor. She made the entire transaction easy and took the time to help me understand all of the ins and outs of selling our vacation cabin. I look forward to working with her again in the future. I would recommend her to anyone who is looking to buy a home/land in the area. A really great experience with Tami Newman.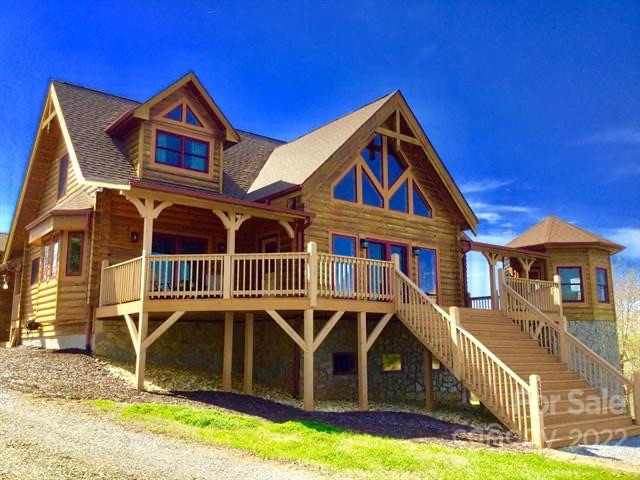 Dennis and Sharon M.
Tami performance was outstanding. She did what two previous agents could not complete. The timing was just right she was always there for us during the entire process. Again a "5" isn't high enough for Tami.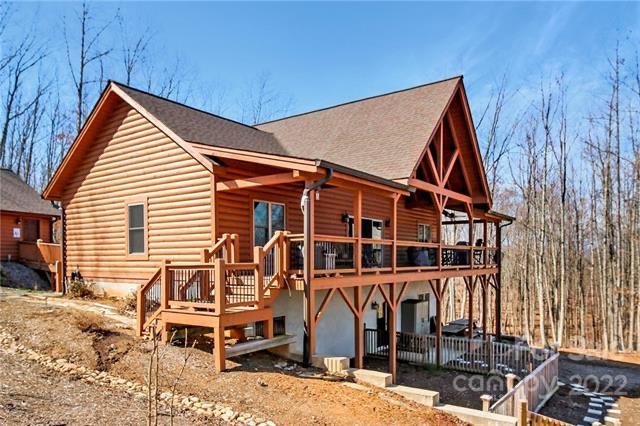 Roger and Pam B.
Tami sold our house quickly during the pandemic. Great job Tami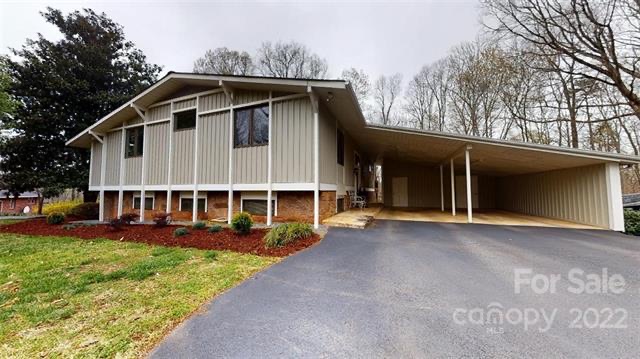 Chris and Peggy B.
Tami Newman is the best Realtor ever! She is always available, I wonder if she ever sleeps. She is always on time and always put you at ease especially during the house buying experience when sometimes it can be very stressful. I will recommend Tami to everybody I know, she is just great!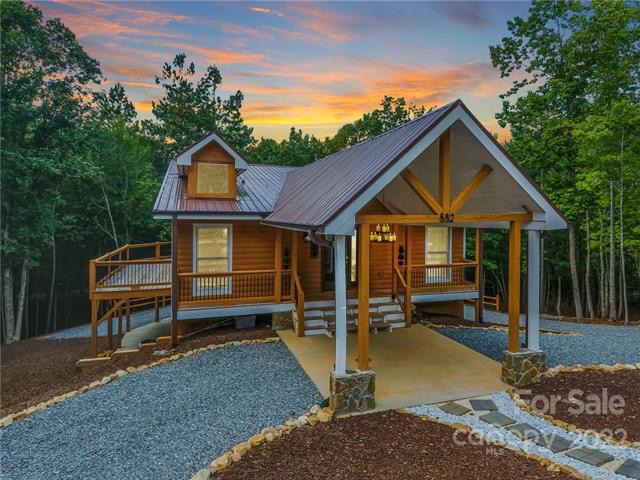 Don and Jackie T.
Dear Tami, in appreciation, for the sale of our home. I would like to pass on to others the pleasant experience it was working with you. It has been said: to find a good Auto mechanic, hair dresser, is like finding a good Doctor. Having said that, I can now add "finding a good realtor fits that criteria' Over the past 53 years my wife and I had the enjoyment of buying and selling a numbers of homes. Last one bought was our beautiful little vacation home in the Blue Ridge mountains of N. Carolina. Like all good things in life, it became time to make adjustments; this brought us to search for a realtor we felt was most qualified. Should it be a vacation home or any other!finding a good realtor is no less important than the other professions listed above. In our case, with the many homes we owned, most of them were sold successfully. With that experience, we knew how to pick the right Real Estate company. Selecting ERA was a simple decision based on the aggressive promotional tools they use. The next decision was equally important, one might say the most important 'the right realtor' Once again it wasn't a difficult decision once we read all the award winning credits Tami Newman compiled over her 22 years of experience. She gained our confidence when we learned she sold most of the homes in Grandview Peaks. Add to that, Tami's talented team, who produced the sensational photography. Together they all helped in getting our home sold in less time than we thought. I think it's fair to say: Realtor Tami Newman fits into one of our favorites along with the professionals listed above. Sincerely, DonAnthony &Jackie Tabacco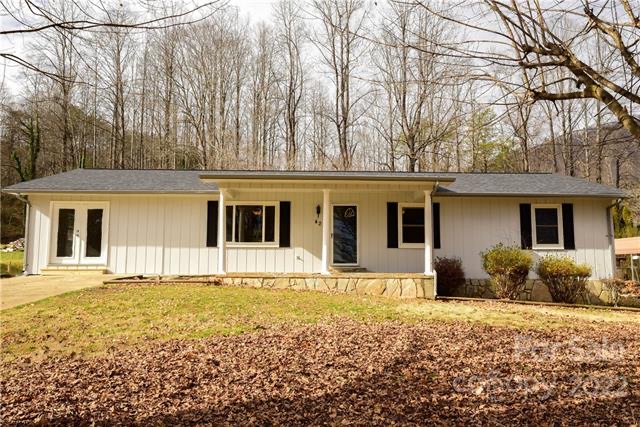 Brook and Chris B.
Tami is an amazing realtor. We just bought a house with her and she fought hard for us when the seller didn't want to pay for things that came back on the home inspection. She got it done! She was there with us every step of the way and made our first home buying process seem so easy. On top of that she gave us the best and most generous house warming gift out of her own pocket! She even let us use the company moving truck for free! That helped so much. She is the best in town and I wouldn't have wanted to buy a house with anyone else.
John and Deena H.
Working with Tami was very pleasant. She reacted promptly to any communication. Kept us informed of any changes needed. When the right buyer came along, she was quick to notify us and obtain a contract. Would highly recommend her as professional real estate agent.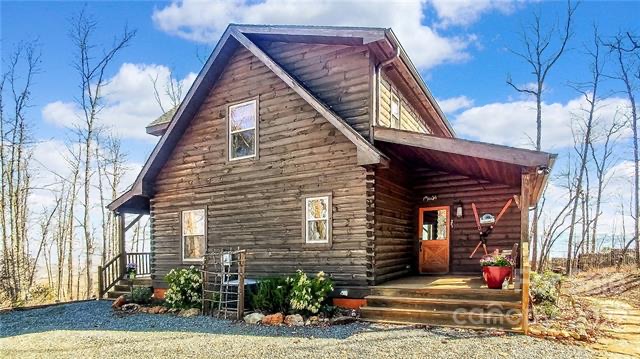 Betsy W. - Grandview Peaks
We interviewed 3 candidates and from day one she had our vote. She was very organized and knowledgeable about our development and its amenities. She presented a plan for several weeks to include pictures videos etc. When we had an open house she was great at communicating with us through the whole process. She was honest with us and earned our trust through her knowledge of the area and her attention to detail. When we got a contract on the house she seemed as excited as we were. She really went the extra mile in every way and we would definitely use her again in the future!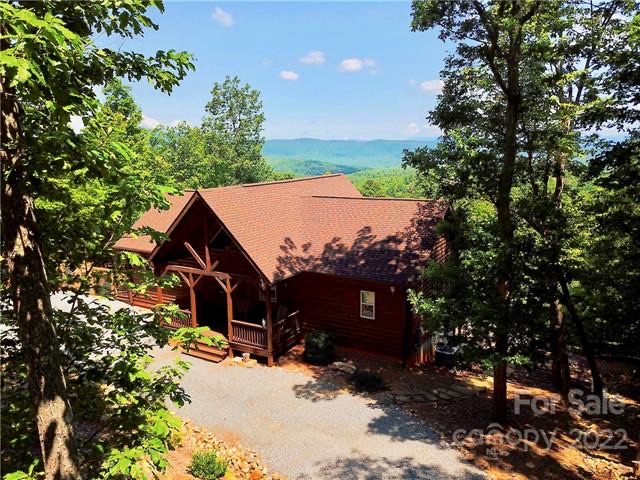 Karen and Tim D. - Grandview Peaks
We've worked with Tami for over 5 years. She helped us buy land in the Lake James area. We debated back and forth for a couple of years whether to build or buy a home and build later. She was very patient with us and showed us houses for sale two years ago and again this past spring. We ultimately decided to buy a house/build later and we absolutely love our home in GVP. Tami is very knowledgable of the area. She was very responsive to any questions we had. We would highly recommend Tami to anyone moving into the area!!
Shirley C.
If you are reading this, then, obviously, you are in the market to buy/sell real estate. Why you should choose Tami Newman, where to begin? Tami walked us through every step of the selling & buying process. She batted a 1.000! Everything she said came to pass. She was prepared for our first meeting & that was her standard throughout our process. She is professional without sacrificing that personable touch. She treats her clients like she would want to be treated. They may sound cliched, but it is not a cliche with Tami. It is her modus operandi. I hope I never have to move on this earth again, but if I do I would want Tami as my agent. I would recommend her, unflinchingly, to anyone in the market to buy or sell. She even enlisted her fantastic family when we were under slept, over stressed, overheated & overwhelmed. She was/is a great agent & a better person. I wouldn't even think of retaining anyone else to meet my real estate needs. And neither should you!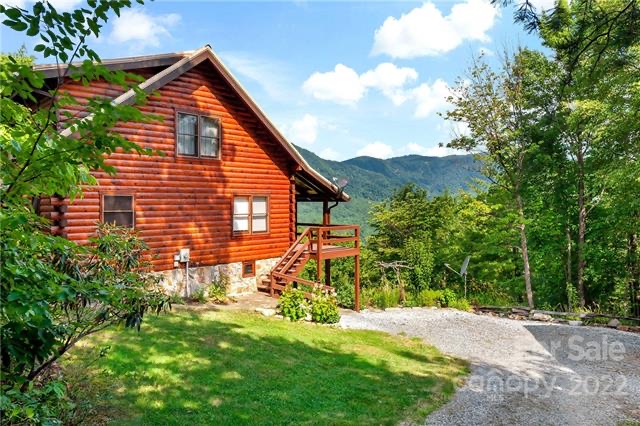 Kevin and Sharon B. - Linville Mtn. Acres
My wife and I were first time home buyers and were wary of what home buying entailed. Tami came recommended through a local mortgage broker and we couldn't have picked someone better for us. Tami was available at almost any time we requested and responded to emails/texts promptly and professionally, even when the questions were rudimentary. Her professionalism was matched by her patience. She showed us numerous houses and not one time did she pressure us into any house, and not a cent over our requested maximum price. Tami strived to find us a house, but also to get to know us through the process. By the end, my wife and I felt as if we had a friend instead of a real estate agent. We'd highly recommend Tami and her experience to anyone. We plan to use Tami when it comes time to sell our house and buy another.
Enrique S.
Tami is amazing! My family and I moved from California to NC and were first time home buyers so we had many questions and we looked through many homes. Tami was very patient and very knowledgeable and made us feel comfortable while going through the difficult process of home buying. We absolutely recommend her to everyone.!
Johnnie and Donnie D.
Tami is an awesome realtor. She goes way beyond the call of duty to make sure her clients are taken care of. I recommend her to anyone selling or buying.
Bridget H.
Tami Newman is an amazing Realtor. We were not in town and she had to accomplish everything long distance. I would recommend her to anyone in the area. Tami worked above and beyond her job as a realtor. Thank you so much Tami.
Billy A. and Cheryl H.
Trying to relocate from another state is always a challenge and then once there trying to sell a house while living 1200 miles away is yet another challenge. In both of these cases (which my husband and I dealt with) having an agent that knows their stuff and can be counted on is imperative. Tami Newman was our agent in both cases and there was never a moment where we felt out of communication or at a loss for what to do '" where to go '" how to do it. Tami was able to manage all our inspections and repairs when we bought and sold the house. She managed the 'care' of the house (no lights left on or doors open after a showing and who can cut the lawn for us?) when we were out of state for the 3 months it took to sell our home. Not only is she professional she is a sweetie. We always knew her to have a quick smile and kind word. We highly recommend her for all real estate needs.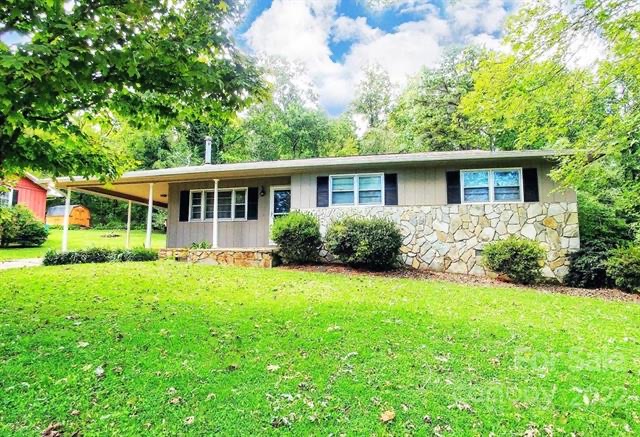 Sam and Kristi T.
Tami was an angel in disguise. We were having to move out of state and it was at the same time as our oldest son and daughter each getting married. Tami gave a market estimate that was spot on. She got everything going so very smoothly. Her estimate for timing to get an offer was exactly right. As we needed any directions or guidance, Tami had it covered. She seamlessly led us to our closing date, all while out of state. She can handle anything, with a great attitude and wonderful smile. We would highly recommend Tami !!!

Cody and Madison O.
Tami, was absolutely amazing. She went above and beyond to help us complete our home search and home buy. She is very personable and easy to communicate with.
Carol G.
Very professional and very quick with her sales
Jerry and Debbie S.
Tami was referred by Veterans United, and I couldn't be more satisfied. From the moment we first talked, till closing, she was right there. In person, by phone or message.. She understood what we were looking for, helped find it, worked with the lender and was with us at the closing. If we could give 10 stars, we would.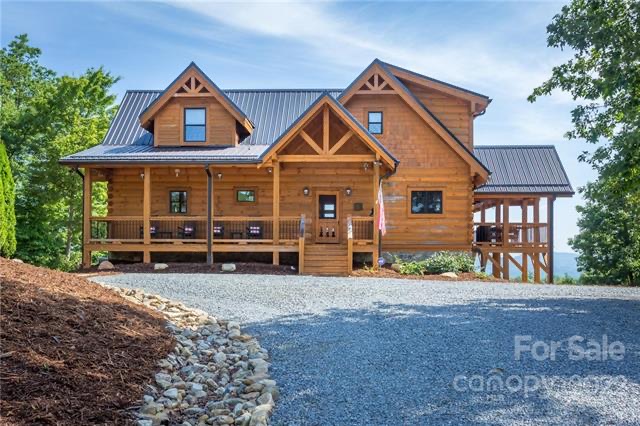 Scott H. - Grandview Peaks
Tami was magnificent in helping us to find a cabin in the NC mountains. She was knowledgeable in all the areas we visited (which was a bit all over the place) and gave us insights that helped us find the perfect cabin for us. Tami was always available for us when we wanted to visit cabins and we never felt rushed in our search. She will respond quickly to emails/texts or calls and make the buying process go smooth . We will use Tami again for any of our Real Estate needs, whether it be buying or selling and you should too!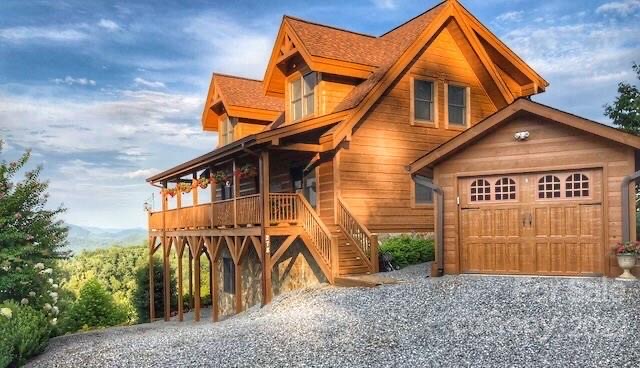 Don and Barbara C. - Grandview Peaks
We were very pleased with Tami as our realtor. She was very good at explaining all the steps that she would be taking in trying to get our house sold. Getting our house sold in less than 10 days was totally unexpected but a great relief and then to turn around and help us find and negotiate buying our new home was quite amazing. We also appreciated Tami's fast response whenever we had a question regarding either the selling or buying of our homes. We would not hesitate to recommend Tami to any of our friends when they are ready to sell or buy a home.
James and Angi K.
I just want to thank Tami Newman for not only being our realtor but our family friend. This has not been our first time working with Tami, she has sold houses for us. Helped us find the right house for our need at that time. Each time working with Tami either as a buyer or seller, she was always just a phone call away. I would text her ten times a day and each time she answered immediately...Tami doesn't treat you like client , she treats you as a friend.. She looks after your best interest. I know that we have found our forever home , but if we ever decided to sell again without a doubt my first call would be to Tami Newman.. Thank you Tami for you did to make my dream come true in becoming al house owner once again. Angi Kelly
Candice W.
Tami has been extremely patient with us during the search for our perfect forever home. It only took us about 3 years to find it! Tami was always ready to take us to any number of houses as many times as it took for us to make a decision. I have enjoyed this journey with Tami as our guide for sure!
David and Judy R.
Our property was not typical home, but Tami was with us all the way and helped resolve obstacles that occurred between the offer and closing. We would definitely recommend her.
Greg and Nichole L.
Tami was such a pleasure. She didn't leave any questions unanswered and always responded promptly. Tami was upfront with everything and kept us informed throughout the purchasing process. We were very happy. I would highly recommend Tami and ERA.
Buschan D.
Tami did an excellent job in assisting us in selling our home. Being a few hours away from the home we were trying to sell, we were a little apprehensive about the process. Tami, however, made the entire process extremely easy for us. She communicates very well and has great attention to detail. I would highly recommend her to everyone out there who is in the market to either buy or sell a house!
Justin and Sarah M.
Tami went above and beyond to help us buy our first home, sell it and then buy our current home. She didn't just show houses, she got to know our family and answered any and all questions we had. If you want someone who knows the area and does this job because she truly loves it, then Tami is the realtor for you.
Terry and Renee B. - Linville Falls Mountain Club
Tami was a pleasure to work with, and she accomplished the sale of our home in record time. She was always available to answer our questions and assist us with whatever we needed. We were very impressed with the pictures and video of our home that she produced for Internet viewing. Tami's expert knowledge as our realtor was invaluable to us.
Matt and Stephanie P.
Tami was great to work with! Working with Tami made the whole process of selling our home very easy. She knows the area well and I would recommend her to my friends and family. We would definitely work with Tami again in the future. Thank you Tami !!!!!!
Billy A. and Cheryl H.
Working with Tami was so easy and so refreshing compared to some other agents we had encountered! If we had a question about pretty much any thing (from insurance, local doctors and dining/beer joints) she had an answer and fast! What a gem! We knew immediately she had the knowledge of the area needed to make owning a home in the area happen and the patience of a saint to deal with folks buying from afar!
Derek and Rebecca C.
Tami went above and beyond to make sure our buying and selling was a success. Recommended 100%
Michael B.
Tami was very prompt and professional in all ascpects of our home selling process. She was very thorough and made the process as stress free on us as possible. It was a pleasure working with her and having her as our realtor. I would highly recommend her to anyone looking to sel
Kristi B.
Tami in an amazing realtor. Working with her here in her hometown is great, as she is very knowledgeable about Marion, and the surrounding areas. I was able to give her a list of must haves and she found the perfect house for my parents. I will always recommend Tami to any one I know buying or selling and will use her in any future real estate needs I or my family might have. Thank you Tami for all you do.
Kevin W.
Tami was great finding us a home and walking us through the process. Would highly recommend her if you are buying or selling your home.
Martin Allen G.
Tami has persevered and was very diligent in selling my house. She gave me good advise and was always responsive and ready to show the house if we had a prospective buyer. Thank you for all your hard work.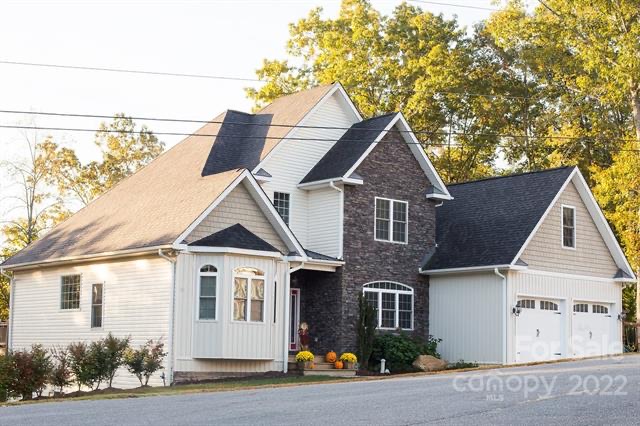 Jennifer and Greg P.
After meeting Tami 2 years ago at one her listings in Marion we immediately knew we wanted to work with her when our house quickly went under contract last month, with her knowledge of the area and professionalism we were able to quickly find a new home! Wouldn't of wanted to work with anyone else. Thank You Tami
Todd and Sandi S.
It was a pleasure to work with Tami! She is willing to go the extra mile and knows the area inside and out. We looked at a bunch of houses as we were trying to figure out what we wanted. She was patient and helped us get exactly what we wanted!!! THANKS...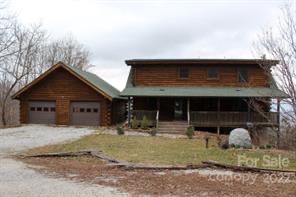 Terri M.
Tami Newman is the hardest working realtor I know. She is a great realtor as I was in California getting ready to move and she did everything she could out here in Marion to make my purchase and move to north Carolina as easy as possible. She is currently helping other family members with trying to find a house in Marion. Tami is not only my go to person in Marion but I am also so proud to call her my friend. I cannot thank Tami enought for everthing she has done.
Joe and Sandra M.
Wow, what a lady. As well as a friend, she was so patient with us and got the job done. She is very professional as well as personal in all our needs. I get frustrated with all the pros and cons of selling and purchasing a home, she is the best in explaining how the process works. We would recommend her above all realtors in the area.
Gary and Judy W.
Tami worked with us for 5-6 years, she showed us many homes and was very patient. Tami wants her clients to be satisfied in every step of the process. She is experienced and very capable and knowledgable about all the new federal regulations. She was always quick to respond when we had a question. Tami did a comp annalysis before we gave an offer, that was very helpful. She worked well with the bank during the loan process and the lawyer before and during the closing. We were fortunate to have Tami as our agent.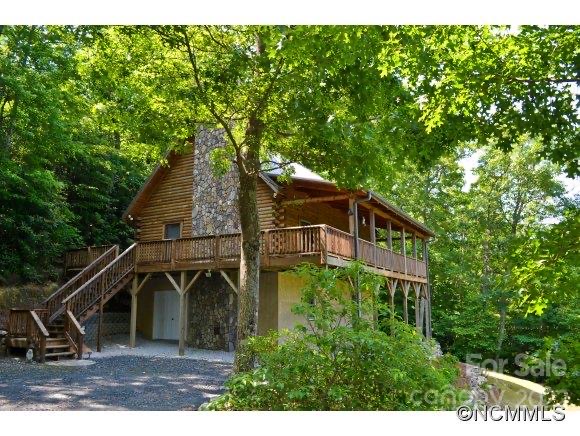 Matt and Kathy B.
Tami Newman receives the highest rating possible from us as our realtor. Her knowledge, commitment, professionalism and responsiveness to our needs were "second to none" in this profession. Her genuine dedication to the sale of our home made for a positive and stress-free experience. Tami's friendly personality, along with her tremendous knowledge of real estate, certainly makes her one of the most outstanding realtors in the profession. She always communicated promptly and kepted us highly informed from the first day we met her until well after the closing of our home. She was always responsive to our needs and worked diligently to "seal the deal". If you are looking for a realtor that is highly knowledgeable, very dedicated, has a great personality, is a tireless professional that is passionate about her job, is a great communicator, and will be responsive to all your needs ---- Tami Newman is the realtor YOU need. With Tami, you can be assured that your experience will be "first class" in the total process of selling your home. We are so glad and blessed that she was on our team!!!!!
Les and Janine A.
Tami was a pleasure to work with..Since we were out of the state for some of the time she went over and above with getting things ready for our close. She was also willing to help us with getting the electric turned on and water. She also took several truck loads of junk to the dump which was left here by the previous owner. She was very encouraging when we would get discouraged with the slowness of the bank and small problems with the septic. She even paid for some of the septic to get fixed.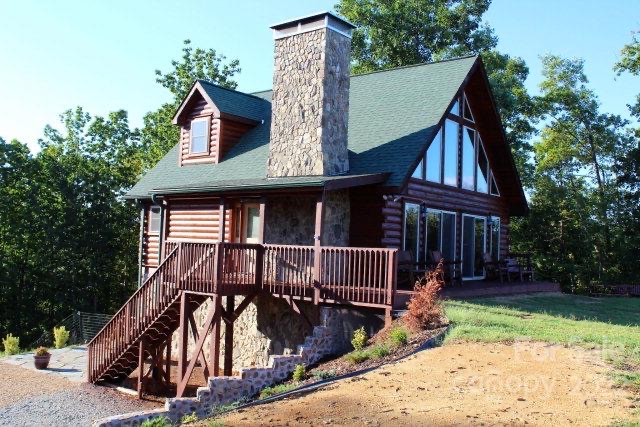 Ben and Mayra R.
When my wife and I decided to sell our property in Marion, NC, we contacted several real estate agents from the surrounding area. None of them, for one reason or another, was able to help us. Eventually, I found Tami Newman's information on the Internet, I liked what I read, I called her, and... bingo! I liked her from the beginning. She responded to my phone calls, emails, and text messages immediately. She was friendly, professional, and she showed real interest in helping us. Tami was aggressive in her approach; she marketed our property in every available venue. In less than three months, we found a buyer and the house was sold! My wife and I highly recommend Tami Newman. She will give you her very best effort. Ben Rodriguez
Steven Arrowood
Tami has always been professional and able to get the job done! If you need someone to help you through the process of a sale or purchase she will make it happen!
Rebekah Thomas
Best realtor of all time. She has sold every home we ever built or was involved with. She is a beautiful and professional person who quickly becomes your friend while handling the business of real estate for you. She works hard but never comes across aggressive. She has just the right touch.
Jodi Crisp
Tami is an outstanding agent to work with! She kept us updated at all times.She answered our questions and quickly sold our home and even helped us find a great piece of property that we could not have found on our own. I would definitely recommend Tami for your real estate needs.
Crystal Gouge
Tami is a dream to work with! She makes selling a house so simple. She is very professional, kind, always ready to answer any questions or concerns that you may have. Our house was on the market for 8 days and we had an offer! She works very hard so you don't have to! Recommend 10/10 ⭐️⭐️⭐️⭐️⭐️
Carol Evans
Tami went above and beyond to get our home sold. She helped with a few things that needed doing, before putting it on the market. It was sold in a very short time for more than we had hoped for. Tami is a pleasure to work with, has an enjoyable personality and did exactly what she said she would do. We highly recommend her. Carol and Dan Evans
Jan Thomas
Tami has personality sold four house for me. Each time she has went way above and beyond what she should have done. If I sell again I will absolutely use Tami Newman again.
Scott Drew
I have sold and purchased realestate through Tami. She has always been very professional and attentive. Never had a problem with her not returning my calls.
embroiderybysandi
Tami is so dedicated to her clients, is honest and faithful. The best real estate agent I have ever worked with
Moby Salahuddin
Tami recently helped me buy a house in Linville Falls Mountain Club. Because of construction delays and various issues which held up the closing, we ended up working together for more than a year.

Tami is the ideal realtor - mature, knowledgeable, responsive, and exceptionally helpful. She is very familiar with the area and well-connected, and expertly guided me through the buying process and settling down in a new community.

Tami would be my first choice if I need a realtor in the future
Beth Evans
Tami helped me tremendously in buying my home. She was always available for questions and being new to the area helped guide me through what I needed.
I would highly recommend her ,especially those moving to the Carolina foothills from out of town
Barry Bundy
Tami helped us with both a land sale and a home sale. Both sales happened quickly. Tami worked hard to reduce our stress through the negotiations and closings by communicating with us promptly and anticipating our concerns. She is able to locate any resources needed to complete a real estate transaction and has the local knowledge to help you get the best price. We definitely would recommend her if you are looking for a Real Estate Agent in the Marion, NC area.
Karen MacKinnon
Tami was amazing to work with! She answered every question, helped us have all the information we needed to make the right decision for our needs, and she didn't force her opinion on us. She lead us and allowed us to do what we needed to in the process. She was our agent when we bought our home and when we decided to sell 6 yrs later she was our first choice. She has stayed in touch over the years and is always fun to talk to. She is a true delight to be around. You truly are in great hands with Tami.